Catskill Mountain Cruisers | home
Stormriders "Run for the dogs"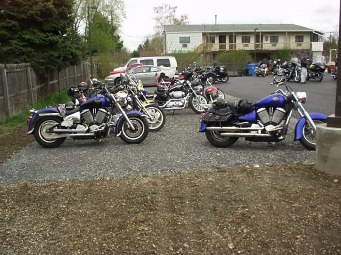 Catskill Mt. Cruisers behind Zacks new shop, gonna go register for a run!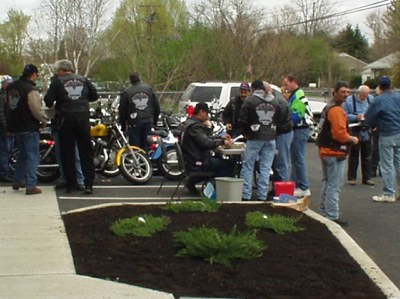 Line forming for registration.



Cruisers stopping for a break with other bikers!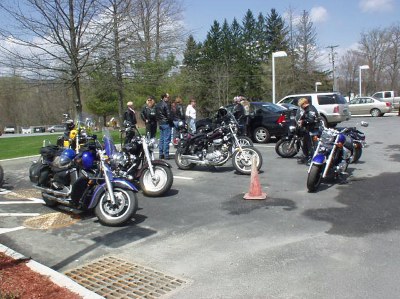 yet another stop! But wait............
Look at the tire marks upper right side of this car, the girl told us it had just happened. Another car rolled right up the side of her car! WOW.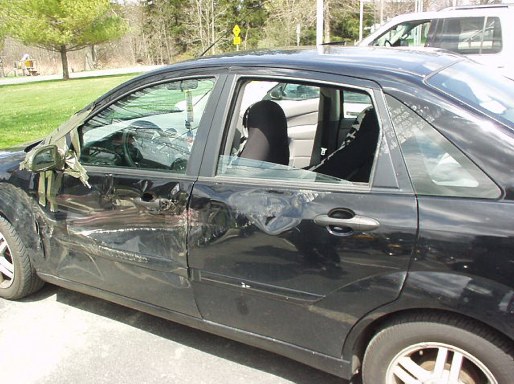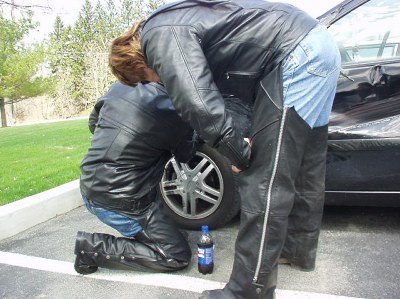 As usual, two cruisers ( Dan and Warren) helping a damsel in distress.

Party time after a great ride! And yet another one, Robert didnt get us loss on!
Excaliba Bar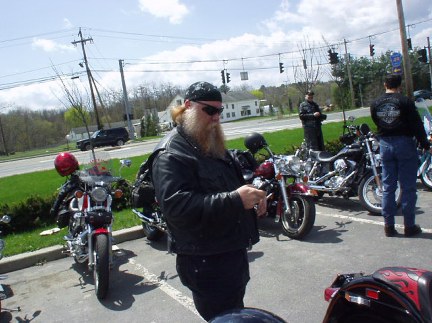 CMC buddy, Steve making an important call!
And here is the reason for the call!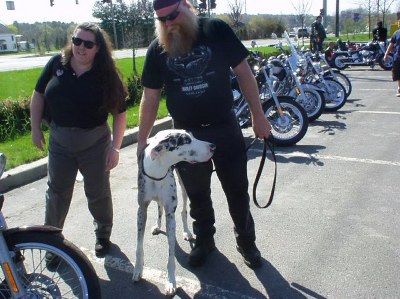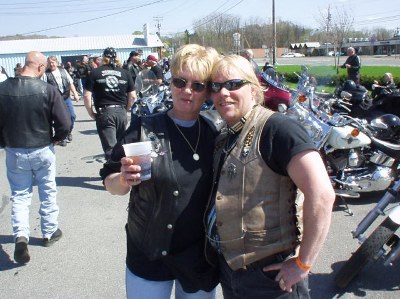 Deb and here friend reunited at the party!