Catskill Mountain Cruisers | home
8Th Annual Mac Run ( Zacks VTwin)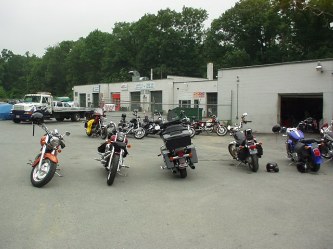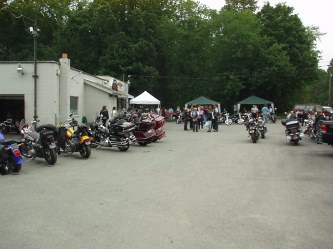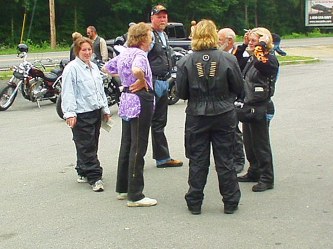 The Cruisers gathering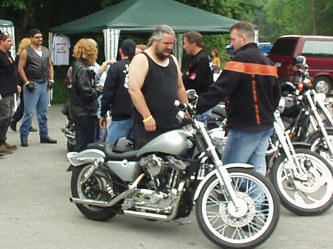 Our Buddy by his bike!
His Bike & Babe on the rode!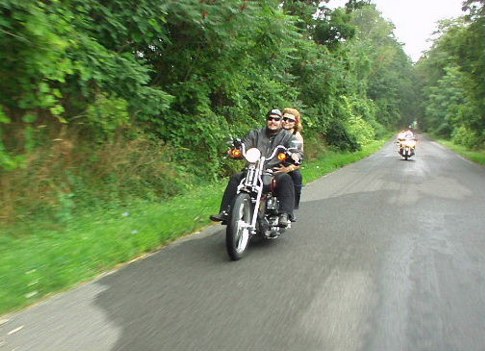 Dan and his Babe! ( hehe)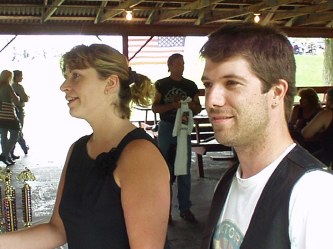 On their Bike, leading a pack!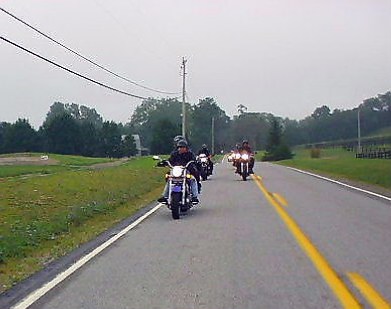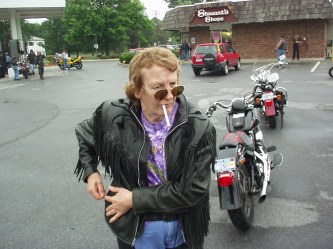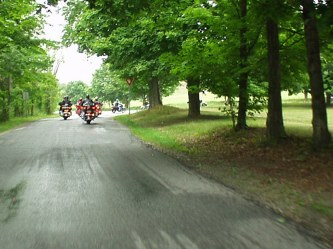 HEY! Hold still, I'm triing to drive and take a picture!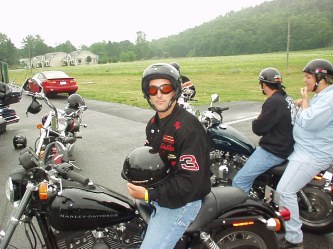 I love this shit!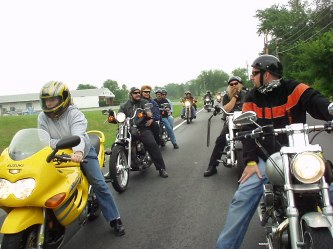 Ok, would the bike with the beer please come up?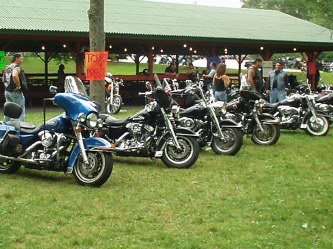 Line up for the show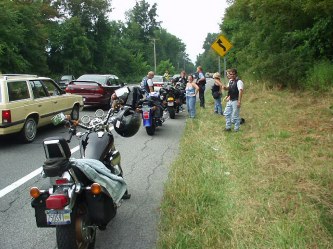 The Cruisers waiting for a accident to clear out on 9 ( 1/2 hr. in the blazing heat, 3 car pile up)
After further investigation , we found out the cause of this accident, here is a picture of the distraction on the highway that lead to the accident!
See below!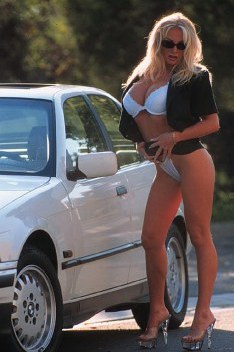 Don't you just hate when these people break down and don't get off the hyway?