Catskill Mountain Cruisers | home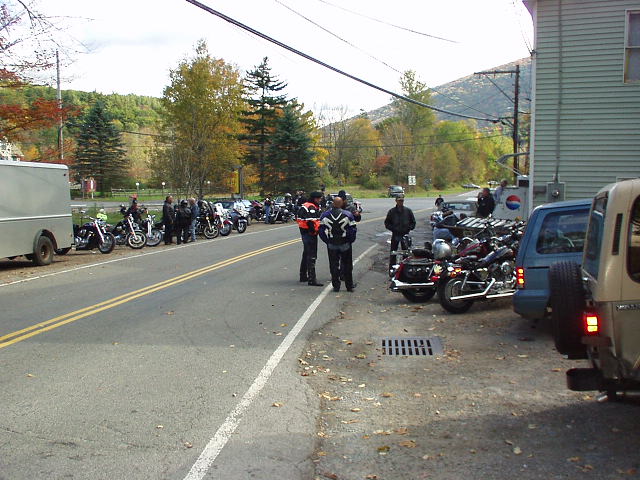 Gathering at Morras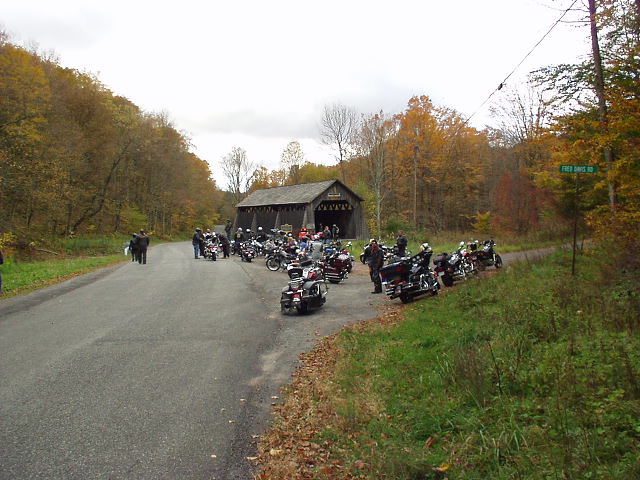 Millbrook covered bridge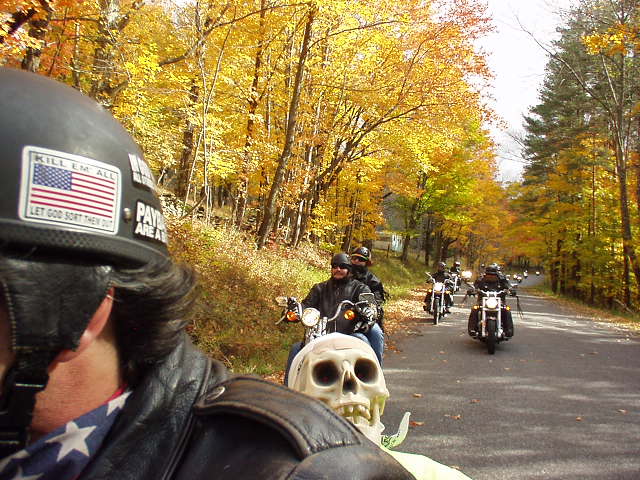 Cruisin thru the back contry roads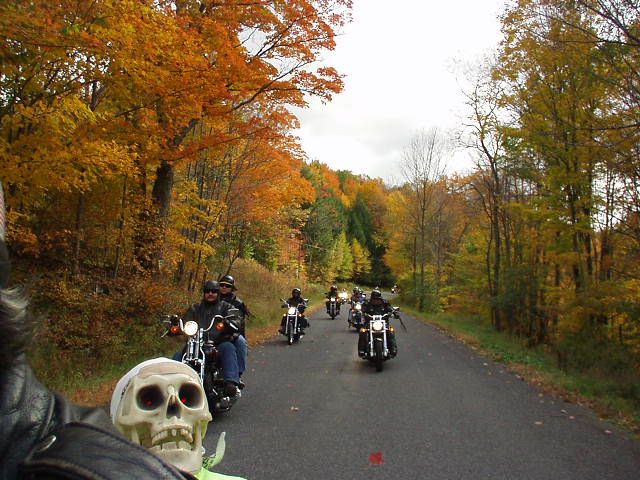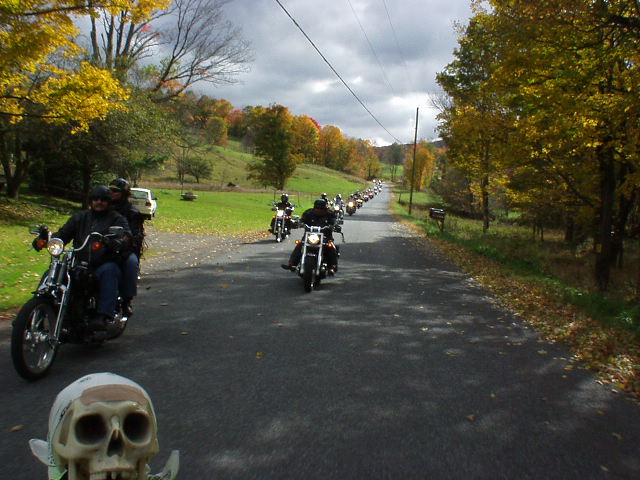 Bikes for miles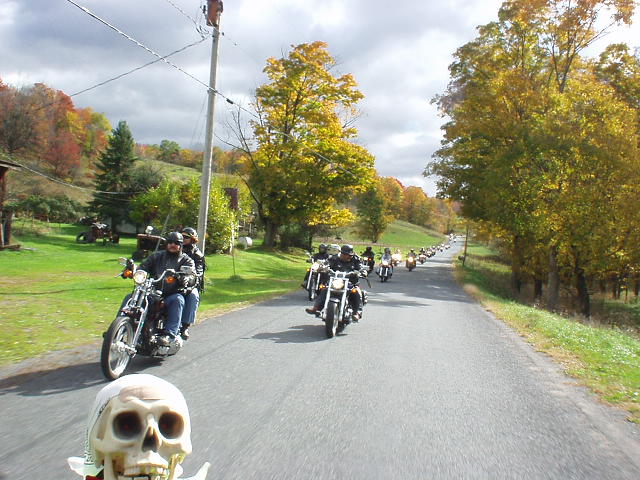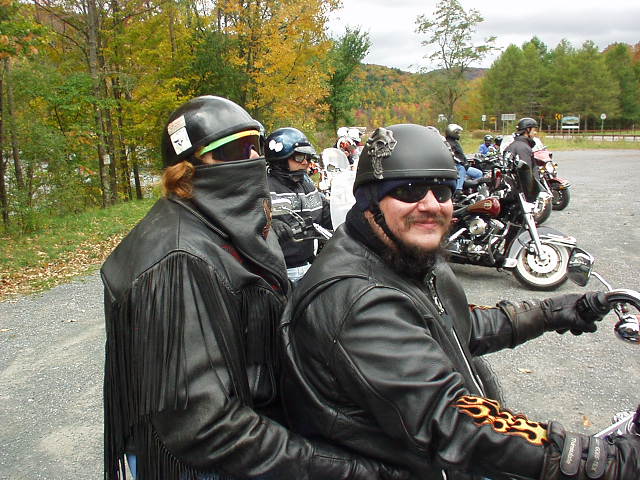 Jude seems cold! It was almost 50 that day, cant imagine why??
( by the way, parking at the Shavertown bridge, Papacton reservor)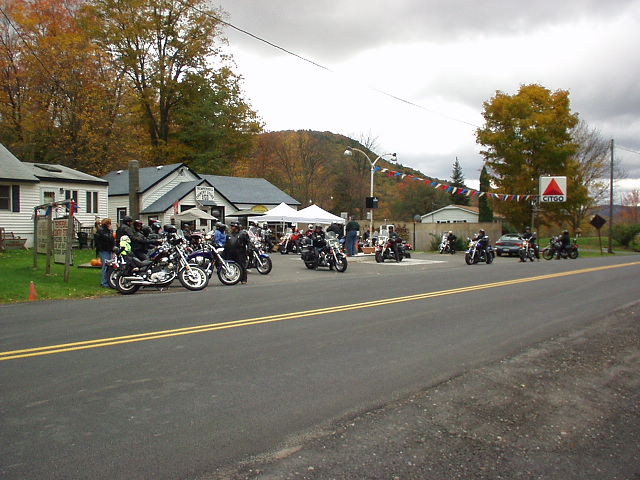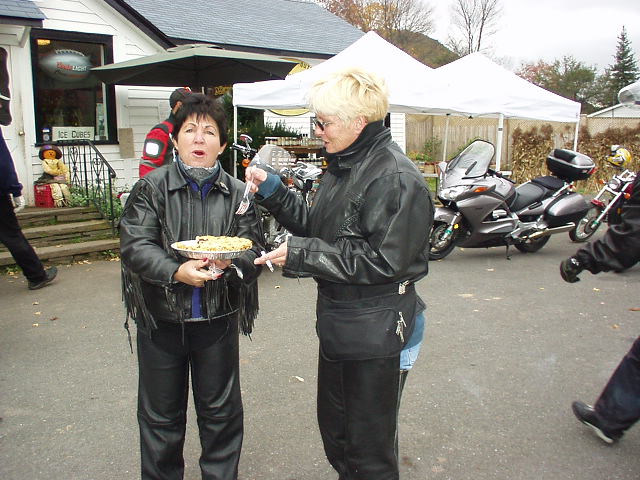 Best cherry pie in the whole northeast!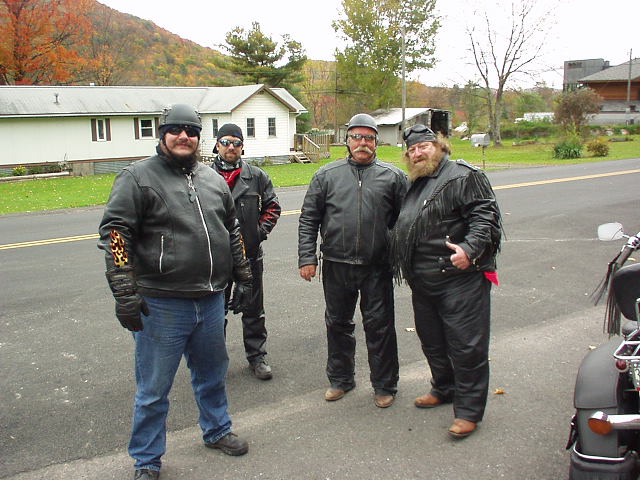 Damn Dan, look at all the weight you lost!
( or maybe its because your flanked by the others???)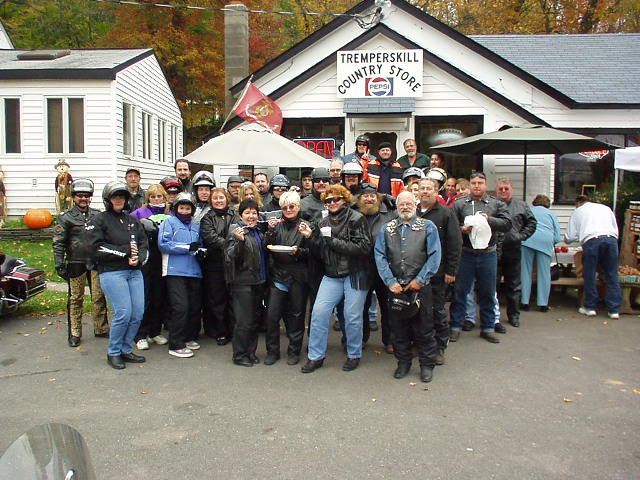 This is the gang in front of the secret hideout of the best Cherry pie in the Northeast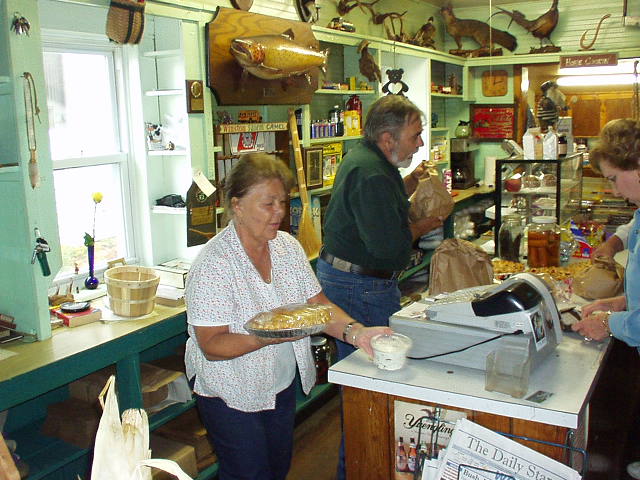 There goes another of them beauties!
And thats "Mom" who does the cookin!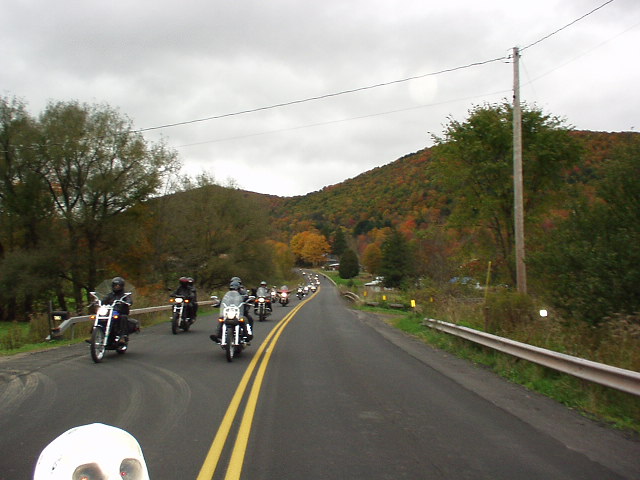 These two look so warm and cozy on their ride!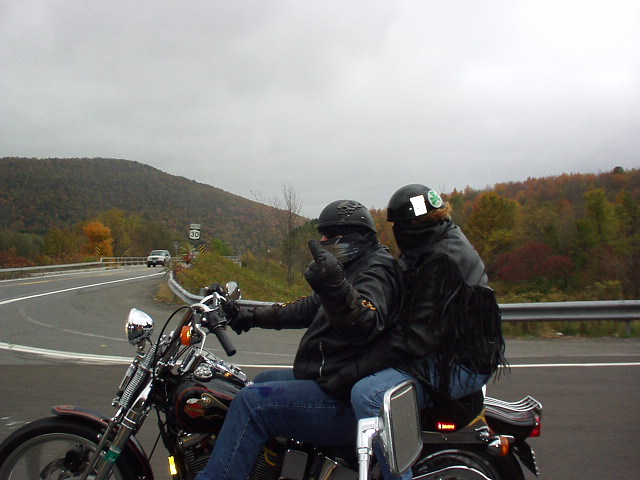 See! Bo is givin me the "thumbs up!"
Till next year all!