Catskill Mountain Cruisers
Hudson Highland Chapter of the Retreads M/C
8 th Annual Poker Run for The Catskill Area Hospice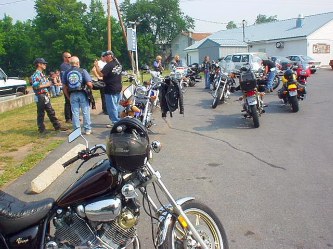 The Cruisers gathering in Grand Gorge to head to Oneonta!
Card stop 1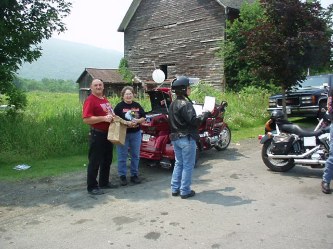 Cruisers getting #2


And another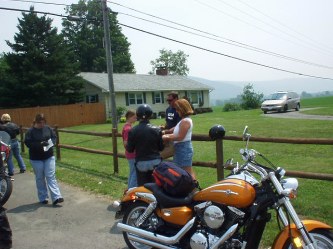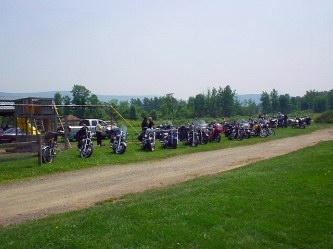 Cruisers lined up at the finish!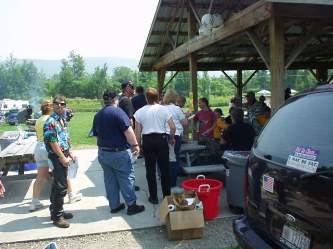 There's Dan, last in the food line!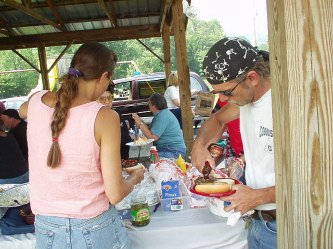 Cruiser member Kenny H. Showing the proper way to apply Barbecue sauce on a burger!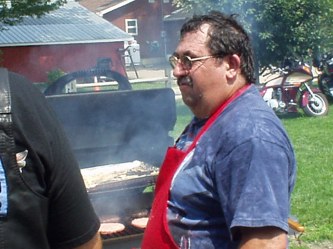 The man of the hour! THE COOK! yea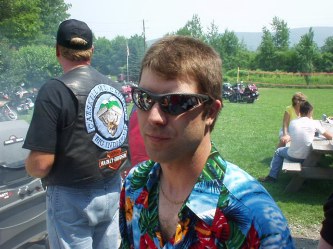 Which is it thats wrong with this pic, a biker without a rag on his head or THAT shirt???
Cruiser member, Dan V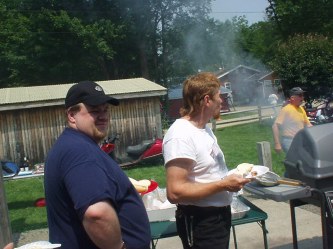 Warren and newest cruiser member Dom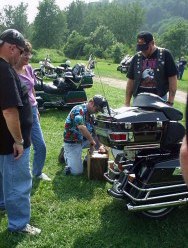 Dan V. triing to get each member to take a Qt. of oil from the case he won!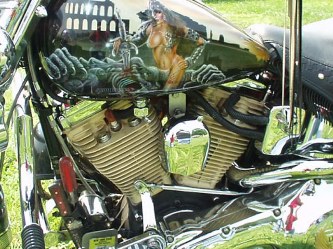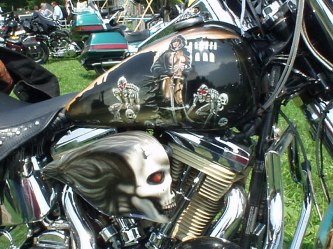 Cool Paint job!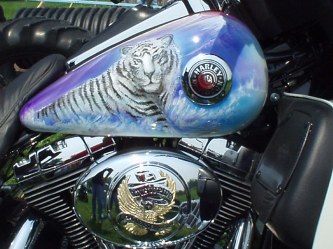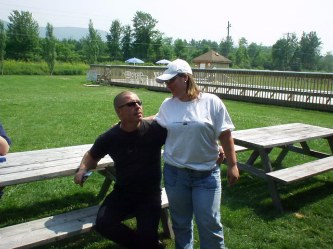 Cruiser members Rob J. And Kelly H. paling around!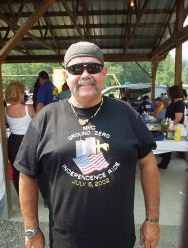 Eddie H. proudly displaying his T-shirt from the day before ride to the Tower!